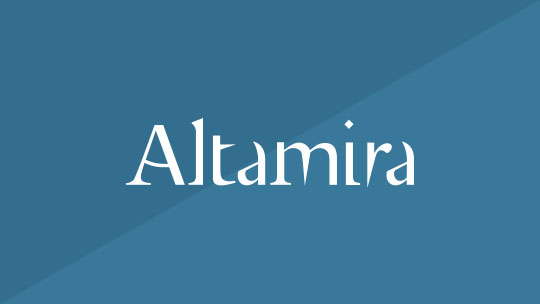 Why do people choose SaaS based business solutions?  Here is one client's explanation why her company made that choice. She said this:
"We liked SaaS because it had a low load. Internally we didn't have to have development resources on site to program changes. And we were very comfortable with a SaaS model from an HR perspective: we have Success Factors for our performance management processes, so we're very comfortable with that as a delivery model and we don't have a lot of IT resources dedicated to HR. In fact we don't have any dedicated to HR. [Multi-tenant SaaS] was the right model for us."
I wrote yesterday on the differences between multi-tenant and single tenant SaaS, so if you didn't catch that post and are wondering what in the heck it is, please have a look.
The quote above got me thinking about how and why SaaS is such a great fit for HR in particular. So I started poking around a bit to unpack the reasons. I isolated seven key reasons why I think multi-tenant SaaS has such a great synergy with Human Resources:
It Won't Break the Bank
The low startup & implementation costs associated with SaaS projects is staggering when compared with development costs for proprietary solutions. Moreover, in-house or custom solutions often require dedicated IT headcount and both innovation and scalability are cost-prohibitive. In true SaaS, resources are dedicated from the supplier side, and are often turn-key from HR's point of view.
You Already Know it—and So Do Your Employees
SaaS tends to be intuitive, because it follows the "rules" of web and mobile applications. While some SaaS UI's are certainly better than others, there are certain constants to how we interact with SaaS that means it is already a tool your employees are familiar with. The familiarity of web-accessible information delivery means that adoption rates are faster among employees and comfort levels are higher.
It is Portable and Secure
SaaS is as close to unlimited as applications get. It can be accessed where the internet and mobile phones can be accessed, and it can provide virtually the same experience for your employees in multiple regions and around the globe—at home, at work, on the road in between. Plus, state of the art security and single sign on options means that SaaS is private and secure. It will not punch holes in your carefully protected security.
It Makes You into a Superhero
SaaS can make you capable of things you have never been able to do before, putting functions and data at your fingertips that you didn't think you had the resources to get and even improving the efficiencies of your other processes–because you have time to concentrate on them instead of administrating a more cumbersome program. With the exception of the payroll function, HR can sometimes be a red-haired stepchild when it comes to IT resources. (I can say that, because I AM a redhaired stepchild.) Technology resources are in high demand in any organization and historically, it has been hard for HR to make a case for priority. SaaS is an opportunity to leverage technology without draining those resources or adding costly overhead. And in doing so you can bring new insights and analytics to the table that the business has never had access to before–and look like a star.
It Works and Plays Nicely with Others
One of the terrific things about a well-designed SaaS solution is that it will integrate with other common platforms, either through its own plug and play capabilities (such as how Globoforce's platform integrates with our partners'), or in some cases via third party applications. This interoperability helps you to maximize the "big data" that SaaS solutions often collect, and leverage it across platforms and functions. That's something that proprietary systems have a lot more trouble with, as changes require re-coding, and that sort of recoding must usually be done from scratch.
It is Turnkey
I chuckle when I hear people argue that SaaS is inflexible or that it won't work for smaller or medium sized corporations. That's because too many people use the concepts of customization and configuration interchangeably. They aren't the same! Customization means hard coding from scratch for particular needs. Configuration meets those needs with presets already wired into the solution. So yes, a completely customized solution is often beyond the reach of even larger enterprises. But true SaaS is rarely entirely customized. More often it is simply configured to meet your needs, with turn-key functionality that does not require hours of coding, but a simple flip of a few digital switches.
A Rising Tide Lifts All Boats
This is my favourite benefit of SaaS, and can only be achieved with multi-tenant SaaS. It is constantly evolving. If you choose an innovative, forward thinking SaaS vendor (and you should!) then you will benefit from every advance they make. The solution you purchase today will change with the times. It will grow with the marketplace, and be future proofed. Proprietary programs only change when you put in the effort to roadmap and allocate resources to re-code them. Single-tenant SaaS becomes frozen in time at the moment that you buy it, and upgrades are particular for you and usually cost accordingly. But with multi-tenant SaaS, every bell and whistle, every shiny awesome new feature that is available to anyone is available to everyone who wants to add it. That means if some larger client on the vanguard of thought leadership drives the development of a new function, you can get it too… and much of the time (as with our solution) at no incremental cost.
Do you have SaaS solutions in your arsenal? Shouldn't you?