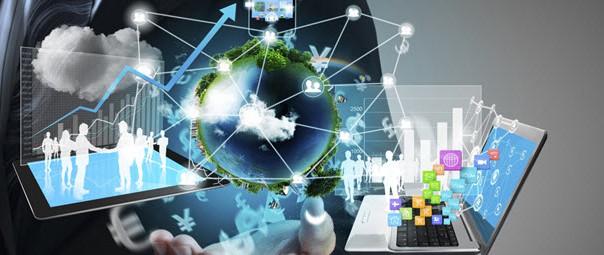 The absence of innovation, breeds stagnation.  In other words, if you don't start the race with the other runners, you're left at the start line.  In order to meet the needs and demands of employees, HR should modernize their approach.  This can be achieved through moving away from old practices and understanding online HR software. But is technology the future of human resources?
A New Workforce
To understand the drive towards technology in HR, we need to know "why"?  It's no secret the recession has kept many potential retirees in the workforce, while holding the door open for millennials.  This has no doubt put some pressure on HR to change their approach.  The new generation of talent is looking for faster, smarter, and better results.  The war for talent is real.
As it stands, HR is still mostly working off of desktop software.  Just as we sacrificed paper for computers, we must abandon old business practices for a more organized approach.  
Get Online
Over the past decade, many software programs have been developed to really transform the business practices of HR.  Just as we moved away from paper, now we must abandon the desktop.  Why not be able to share information anytime, anywhere?  Some of this technology includes ideas like:
Cloud
Social Media  
Mobility
Although these tools may seem complex at times, they are necessary for your company to stay ahead of the game, and garner the best talent out there.  There are many software programs on the market with very user friendly dashboards.  Many platforms can be very easy to learn, and are purposely designed that way.  
The change does not have to be complex, nor disrupt the system.  Rather, it will elevate every other department in the company.  It serves to increase employee satisfaction, which leads to higher retention of talent, and eventually an advantageous ROI.  
Getting it Done
So what are the benefits of getting online and away from the desktop? You can lead a horse to water, but you must also make him drink!  Some of the results gained from using technology in HR include:
Understanding rates of pay
Powering decision making
Smart and informed talent placement
It is not about turning people into charts and graphs, it's about understanding a population as a whole.  Think of it as the difference between Psychology and Sociology.  Using the cloud to connect people is the future of HR.
As the world of work and business evolve, HR can benefit from the cloud.  Technology is the future of HR and is the direction the industry is headed.  A common theme in modern HR departments is known as SMAC – Social, Mobile, Analytics, Cloud.  These concepts are impacting everything you do in HR.  The faster you can understand, collect, and implement technology into your business plan, the quicker you can obtain the best talent out there.