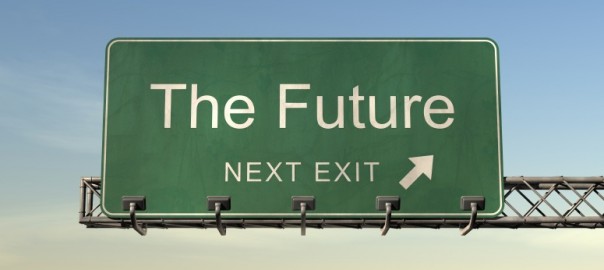 The absence of innovation, breeds stagnation. In other words, if you don't start the race with the other runners, you're left at the start line. In order to meet the needs and demands of employees, HR must modernize their approach. This can be achieved through various avenues such as: understanding the influx of a diverse workforce, data analysis, and implementation.
A Shifting Landscape
In order to comprehend the drive towards technology in HR, we need to know "why"? It's no secret the recession has kept many potential retirees in the workforce, while holding the door open for millennials. This has no doubt put some pressure on HR to change their approach. The new generation of talent is looking for faster, smarter, and more efficient results. The war for talent is real. Accepting that technology is the future of HR is the first step to integrating and managing a diverse workforce. Although this concept sounds simple from the outside, getting there can be a challenge.
As it stands, HR is still predominantly living behind the times. Just as we sacrificed paper for computers, we must abandon old business practices for a more organized approach.
Data is the Answer
Over the past decade, many software programs have been developed to literally transform the business practices of HR. Data is the answer to effectively organize and analyze a large population, as well as draw in top notch talent. It is also a key tool for you to understand the competition, i.e. external data. Some of this technology includes concepts such as:
Collection of Big Data
Progressive Analytics
Cloud Integration
Social Media
Mobility
Although these tools may seem daunting, they are essential for your company to stay ahead of the game, and garner the best talent out there. There are many software programs on the market with very user friendly dashboards. Many platforms can be very easy to learn, and are purposely designed that way.
The change does not have to be complex, nor disrupt the system. Rather, it will elevate every other department in the company. It serves to increase employee satisfaction, which leads to higher retention of talent, and eventually an advantageous ROI.
Implementation
So what can you do with this mountain of information? The data is useless, if its not actionable. This is where some HR departments fail. You can lead a horse to water, but you must also make him drink! Modern HR adds value through implementation. Some of the results harnessing technology in HR include:
Creating agreeable compensation plans using the data you collect
Powering decision making
Smart and informed talent placement
Understanding competition and the talent marketplace
Employee retention
This is not about turning people into charts and graphs, it's about understanding a population as a whole. Think of it as the difference between Psychology and Sociology. When you use the data to look at the bigger picture, you have the ability to make the utmost of informed decisions.
As the world of work and business evolve, HR will need to come along for the ride. Technology is the future of HR and talent is an investment, not an expense. A common theme in modern HR departments is known as SMAC – Social, Mobile, Analytics, Cloud. These concepts are impacting everything you do in HR. The faster you can understand, collect, and implement technology into your business plan, the quicker you can obtain the best talent out there.