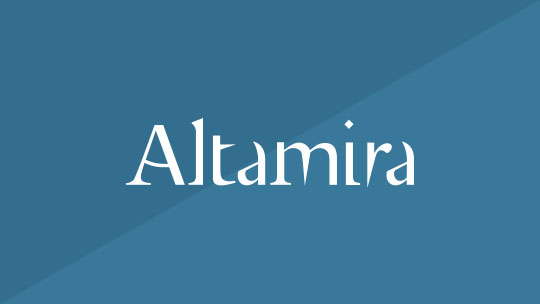 If you think that there's been a huge boom in recent years in the number of SaaS or Cloud-based solutions for HR in the marketplace, I'm here to tell you you're not imagining it.
In 2011, Deloitte published an article called "HR in the Cloud: It's Inevitable." The gist of that article was that a technology revolution is underway in HR. Indeed, technology has become an intrinsic part of how we execute in HR. SaaS, with its scalability, agility and flexibility, is the natural partner for the needs of Human Resources.
Chances are if you're in HR you're already using some sort of SaaS, or Software as a Service. That's because SaaS—and in particular multi-tenant or "true" SaaS—is the way things are trending in HR. Payroll, benefits, attendance, performance and talent management, training and certification, and recognition programs are just some of the functions that now have established SaaS solutions. And the list is growing.
Types of SaaS Solutions
So right now you may be wondering what the heck is multi-tenant SaaS and what makes it different from the alternative? I know I was. Here's a brief run down:
"Multi-tenant" SaaS is basically one central SaaS engine driving discrete programs for multiple clients. Think of it like a building full of condominium apartments. Everyone has their own private living quarters but draws on shared resources and infrastructure. When the driveway is paved or the central air is upgraded, everyone benefits. Except that in a multi-tenant SaaS solution, most upgrades are optional—once present in the architecture they can be accepted or added with the turn of a key.
"Single Tenant" SaaS is copies (or instances) of a similar solution that are created and maintained separately for each tenant. Think of this like a housing development, where each house is built following the same general architecture and with the same general materials, but once the developer departs, may evolve in its own way. House #1 may upgrade its air conditioning, and House #2 might repave its driveway, but the upgrades do not benefit one another.
Two concerns that are sometimes raised by HR about multi-tentant SaaS are worries about security or a lack of flexibility, but in fact multi-tenant SaaS solutions are as secure as single tenant solutions, and often offer configurability that meets any specialized needs, without the need for heavy development and customization.
Benefits of SaaS Solutions
The benefits of a multi-tenant SaaS solution are as follows:
Faster Updates: With only one architecture to maintain, everyone has access to updates at once.
Lower Costs: Because software development and maintenance is shared among tenants, expensive customization to keep the solution viable is not required. In fact, many SaaS vendors absorb these costs entirely.
Scalability: Multi-tenant infrastructure is uniquely scaleable, because you can increase capacity whenever more horsepower is required, and that increase will benefit everyone on the platform.
Future-proofing: Single tenant SaaS is effectively frozen in time from the moment it is copied from the original platform. Any upgrades or innovations need to be specifically coded into that instance of the platform, and are therefore inherently more complicated to implement. Multi-tenant SaaS evolves with the needs of all clients, and everyone benefits from those changes.
I want to expand on that last one.

Imagine you are a customer of a company with six clients. Perhaps three are huge multinationals and three are lithe niche players. Each of those clients drives the development of different features that comes from their own area of interest—features that other companies may not have dreamed up, yet.

In a single tenant environment, each of those tenants receives what they asked for, and only that. In a multi-tenant environment, the entire community has access to all six of those technologies. Everyone benefits from everyone else's energy. And because the solution is constantly growing and evolving, multi-tenant SaaS customers can be sure that their solution will continue to evolve. Where single-tenant customers will continue with the exact solution they bought years before, unless they are driving (and often paying for) the new features, themselves.