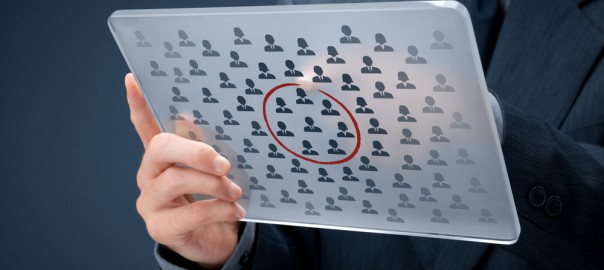 How Can Workforce Analytics Empower HR?
What's the real reason top performers are leaving the company voluntarily? How much more revenue could sales teams generate if they had the precise combination of training and compensation they need to do a better job? How can companies make sure the right people are in the right place both short- and long-term as business demands fluctuate?
According to Peter Howes, vice president of Workforce Planning and Analytics at SAP, workforce analytics has the power to solve business problems like these and more. I recently talked with Howes about how human resources (HR) can and should use predictive analytics for the advantage of the business. Here are three major takeaways from our conversation.
Don't take metrics at face value
There's a lot of talk about workforce analytics, but most companies today are doing reporting only through metrics and dashboards.
Consider employee engagement surveys. They may capture tons of feedback on what people like and don't like about the company. Yet without correlations between variables like tenure, salary, training, and opportunities for advancement, HR and the business at large may still be in the dark. If they don't know the complete picture of what's happening and why, they can't take corrective action.That is why, Howes says, HR must move from monitoring to investigation:
"We don't get insights from the monthly headcount, termination, and training reports. Metrics don't segment or correlate the data. Siloed business systems are also holding predictive analytics back. Too much data is reported at too aggregated a level, and all the richness of internal variations is lost. HR needs to integrate the data and connect it to the business."
It's not that the technology for workforce analytics isn't out there. It's just not available at every company. "Most companies don't have the adequate technology onsite or the capabilities and motivation to go down this path," Howes explains. "We're already doing that in SuccessFactors Workforce Analytics — pushing out key data to customers so they don't have to troll through it."
Tell the business what it doesn't already know
We hear a lot about the need for storytelling in marketing and communications. Similarly, Howes says, predictive analytics requires HR to become storytellers too. The objective is to put information in the context of what the business cares about.
"I worry that people just publish unusable data. We aren't making better decisions because people aren't converting the data into insights relevant, useful and applicable to the business. The real exciting work focuses on capturing insights about the organization which are important but currently unknown."
Technology alone isn't enough – data scientists needed
Although there's a tremendous upside to using advanced statistical analysis for workforce planning, Howes says that most companies lack the analytics acumen to deliver what the business needs.
Recent research bears this out. The McKinsey Global Institute predicts that by 2018, the United States alone could face a shortage of 140,000-190,000 people with deep analytical skills, as well as a shortage of 1.5 million managers and analysts who know how to use the analysis of big data to make effective decisions. Howes explains:
"There's an immaturity in HR as to what workforce analytics means.The fundamentals for workforce analytics involve the use of statistical analysis that reveals correlations between variables like performance ratings, salary increases, and organizational tenure."
To be clear, there are no easy answers to questions like why top performers leave or how sales teams can be more effective. But workforce analytics holds the promise of unlocking data for insights to head off problems, turning HR into a partner the business can count on for company-wide success.<
Is your business using workforce analytics?
Originally published in the SAP Business Invocation Blog