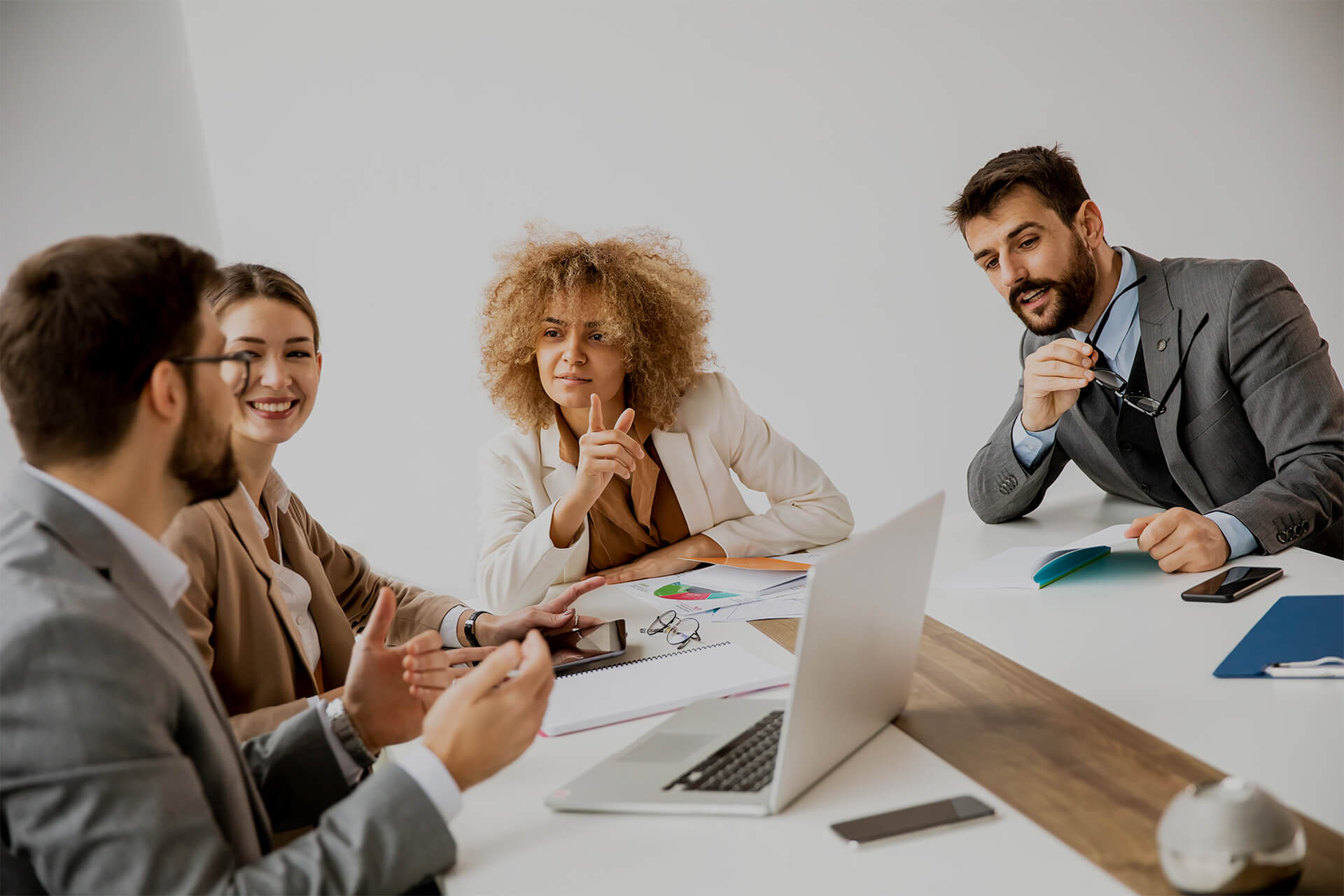 A growing sector
The digitalization of HR processes is involving more and more companies every year.
Altamira showcases an integrated platform that encompasses all the main activities of the Human Resources department, offering the possibility of accomplishing them within a single interface. Furthermore, the introduction of the GDPR has given companies additional reasons to look for software solutions to support their HR processes.

So many opportunities for synergy
The diverse word of Human Resources offers many opportunities for fruitful collaboration between businesses and professionals.
Advertising or reselling our software solutions will open up new opportunities for your business, allowing you to pad your bottom line, as well as your client portfolio.

A serious and substantive partnership
Our partners can count on Altamira's reputation for professionalism and reliability, built up over many years.
Our partnership offer includes:
excellent economic conditions;
no minimum turnover or fixed costs;
training and ongoing support, both technical and commercial.

Producers of complementary software
We are interested in partnerships with producers of attendance monitoring equipment, payroll systems and other systems that manage HR processes complementary to our software suite.
Our suite is open and extensible allowing us to integrate with any software platform. This means we can present ourselves together with our partners with an offer of great value.

Consulting firms
Altamira is an excellent and reliable technological partner that you can recommend to your clients.
Activities such as skills mapping, the development of a performance management system, the organization of a companywide training plan, the structuring of the recruiting process, the centralization of employee data and many other processes can be carried out with the support of our platform, delivering an efficient, modern and interactive solution for your clients.

Resellers
If you resell business software, enrich your portfolio with the Altamira suite of professional products for the management of HR processes.
Altamira enjoys an excellent reputation in the world of Human Resource Management and has a large client base of top brands, a significant selling point when reselling our solutions.
Partnership Formulas

Advisor
Fulfill the requirements of prospective and existing clients by suggesting our solution. We will be in charge of showcasing the platform and offering pre-sale and post-sale support.
Perfect for:
consulting companies, web agencies, freelance professionals

Reseller
According to this formula, your task will be to advertise our solution, showcase it, sell it, configure it and offer customer support, for which you will receive a substantial commission.
Perfect for:
software producers and resellers
Would you like to propose a partnership?
Get in touch with us!