"Altamira Recruiting has solved a very significant problem for us: the management of the candidate database, the CV search engine and communication with our clients and candidates are now on a platform that is easy and very stable."

Sandro Sereni
Founding Partner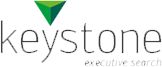 Keystone is an executive search firm founded in Milan in 2012 by a group of professionals with extensive experience in management and consulting. The company aims to set up and maintain long-term relationships with its clients and candidates. As the founding partners Sandro Engagement and Domenico Fabri say: "this is what we know how to do, and this is what we wish to propose with Keystone's work.
The Challenge
Keystone began operating with a solution from a competitor who could not meet the operational needs of the company: the solution was too rigid and had some significant defects. With Altamira Recruiting Keystone's management had the goal of implementing a more stable, comprehensive and easy to use tool and ensuring is could adapt to the corporate workflow and improve communication with candidates and clients.
The Solution
The deployment of Altamira Recruiting Consulting edition has allowed us to adapt the platform to Keystone's work processes (and not vice versa) improving efficiency, reducing delivery times and improving communication with customers and candidates. The speed of the search engine, the simplicity and immediacy of the platform combined with the continuous release of new features are a clear return on investment for Keystone.
Other Case Studies
Find out how other Altamira's clients have successfully updated their HR management processes.