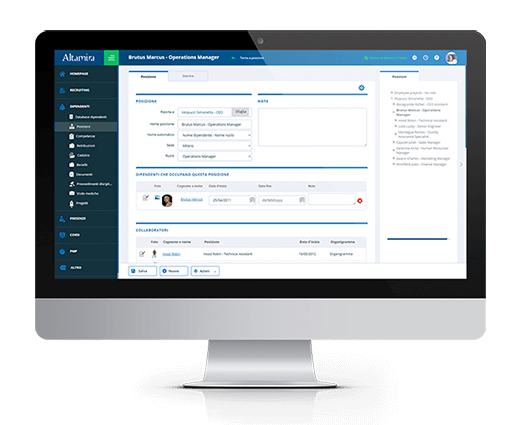 Automatic updating of the organizational chart
Our personnel management platform dynamically tracks the positions of every employee in the organizational chart and also enables the creation of multiple organizational charts, for example functional and hierarchical ones.
This means that every change of role within the platform is recognized and processed automatically, without any possibility of error.
You can also quickly export the data needed to create a graphical representation of your organizational chart on specialized tools like Microsoft Visio®.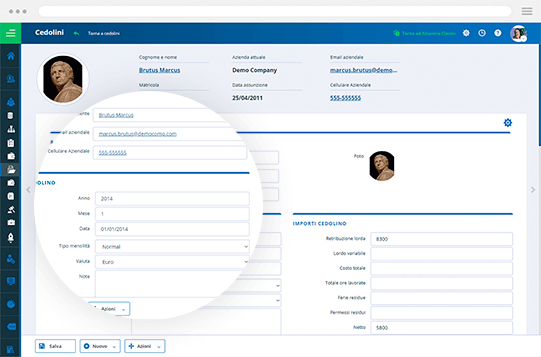 Total control over access to information
The organizational chart determines the relationship between any user who logs on to the platform and the data they can see and change. This allows you to set your data visibility policy on the basis of company requirements and to safeguard personal privacy, always and everywhere.
For instance, you may decide to authorize the Human Resources office to access all data in the system, whilst managers may only search the material posted by their direct collaborators and each individual employee may view only their own form.
Say goodbye to manual updates of the organizational chart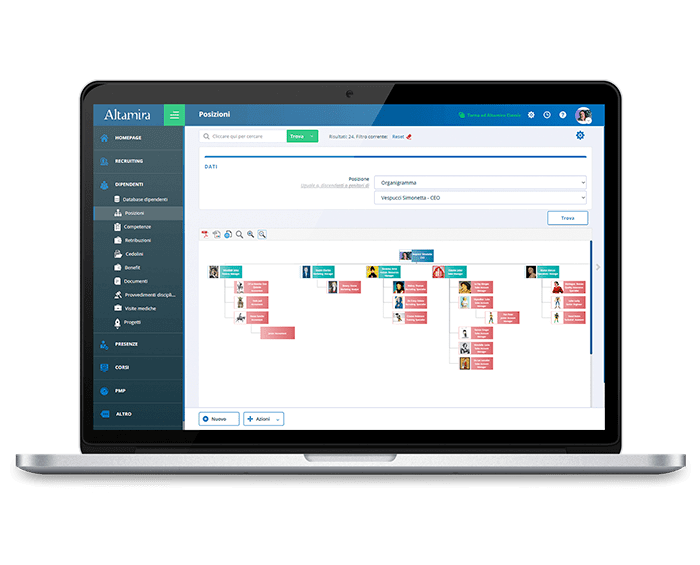 Store and define career paths
Our organizational chart software tracks the history of co-workers who have occupied a position. This allows you not only to track the career of each employee, but also know who has occupied a given position over the years.
Associating a role to each position enables you to pick out the competencies required by the individual assigned to it and to plan the training they will need to excel at their job.
The organizational chart thus becomes a strategic tool for the development of human resources within your company.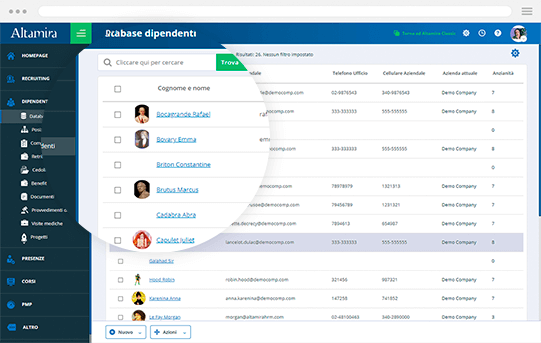 Assign responsibilities
Altamira Employees' dynamic organizational chart offers maximum flexibility and allows you to specify which human resource staff may manage its various branches.
You may, for example, give the HR Manager full access to the organizational chart and delegate to one of his staff members only the management of the Sales and Marketing Branch.
This same flexibility can be used to facilitate handling of businesses which are structured as groups of companies.

Want to know more about Altamira Employees?