Brands that trust us











Integrated Human Resource
Management in a single
cloud platform
Digitize your company's Human Resources management! Save time and improve efficiency with a complete and easy-to-use HR suite that supports you in all your activities. From recruiting to employee organization, from training to performance assessment, from attendance management to the organization of the holiday plan.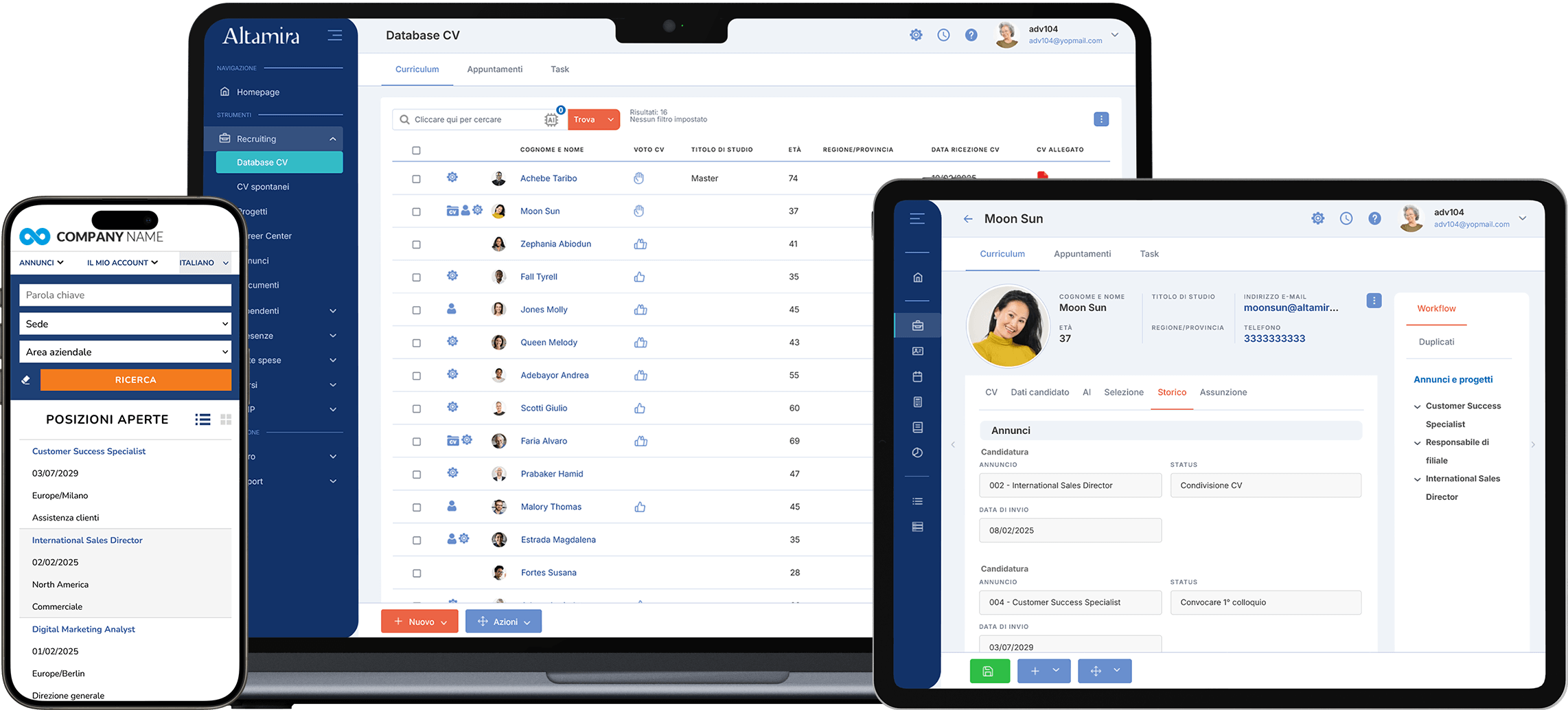 Altamira HRM Presentation
Discover the benefits of a complete HR management software suite.
Free Demo!
Discover the most modern features
of our HR software
Workflow Management
System
Streamline your HR processes with our workflows
Save time with automated tasks
Seamlessly integrate with other software (APIs and webhooks)
Generate documents and certificates
Engage candidates and employees
Stay on track with timely notifications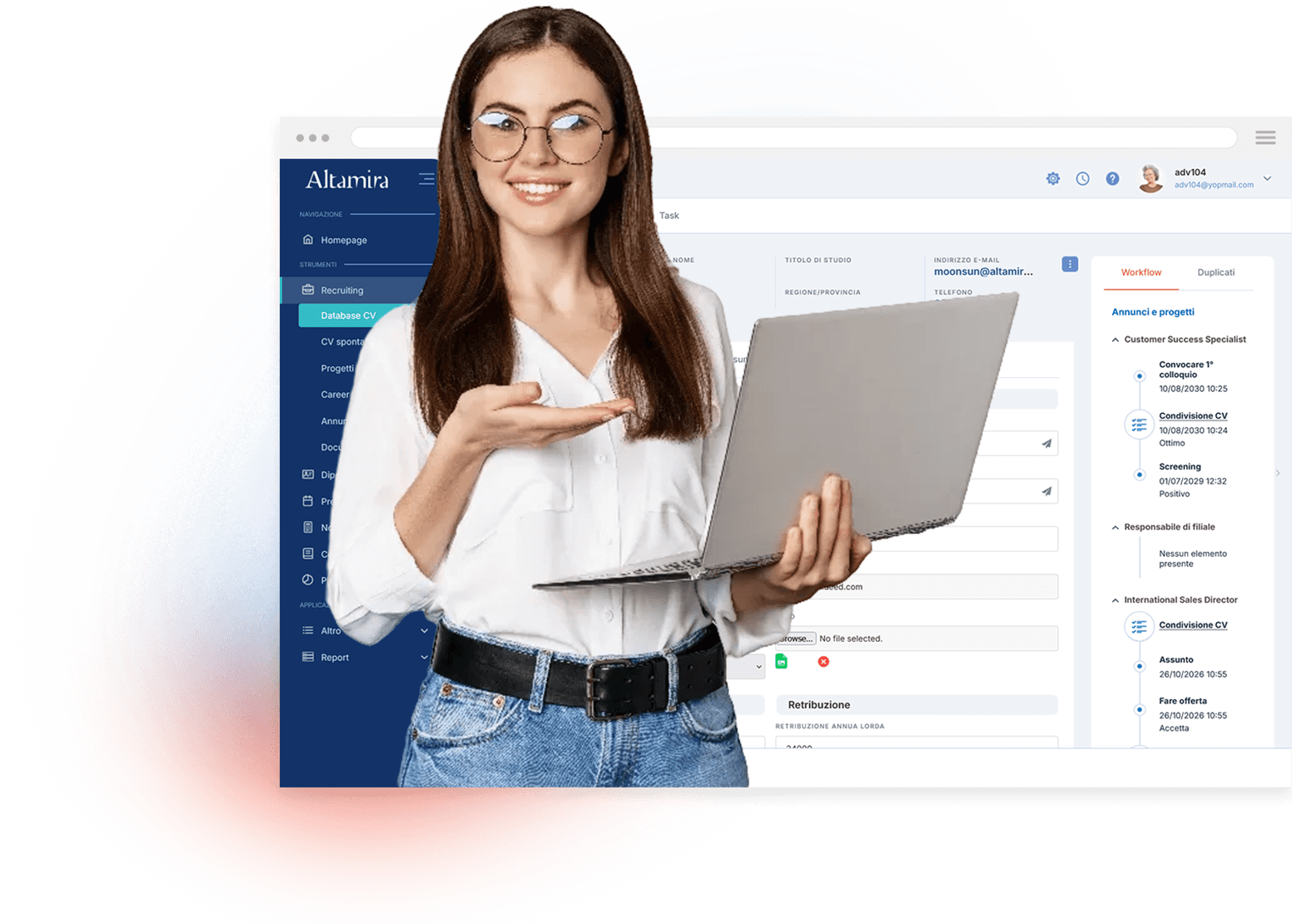 Electronic Signature
Revolutionize the way you sign letters, documents, and contracts
Save time by streamlining document exchange
Elevate your employees and candidates' experience
Support hybrid and remote work
Ensure the validity of signatures
Automatically archive files
Cut costs and promote sustainability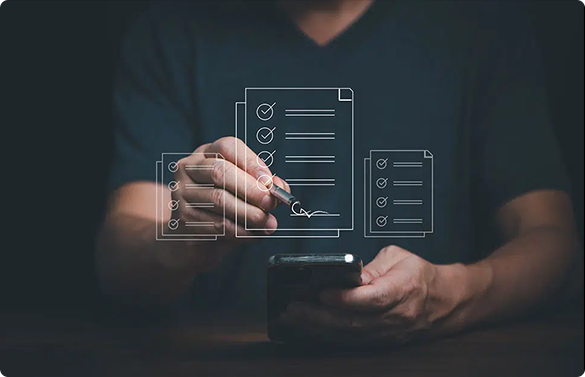 API & Webhooks
Connect Altamira HRM with other business applications
Assign master or slave role to your HRM software
Easily read and write data with our customizable API
Make external calls with webhooks
Import and export flat files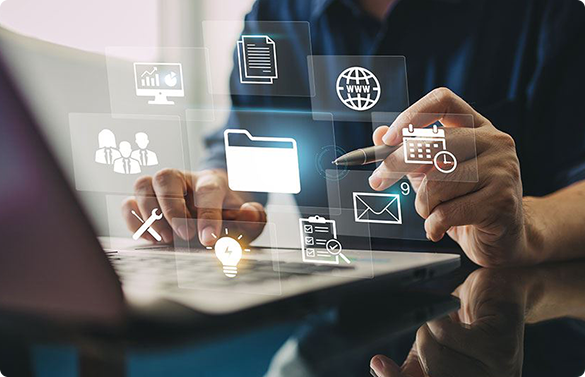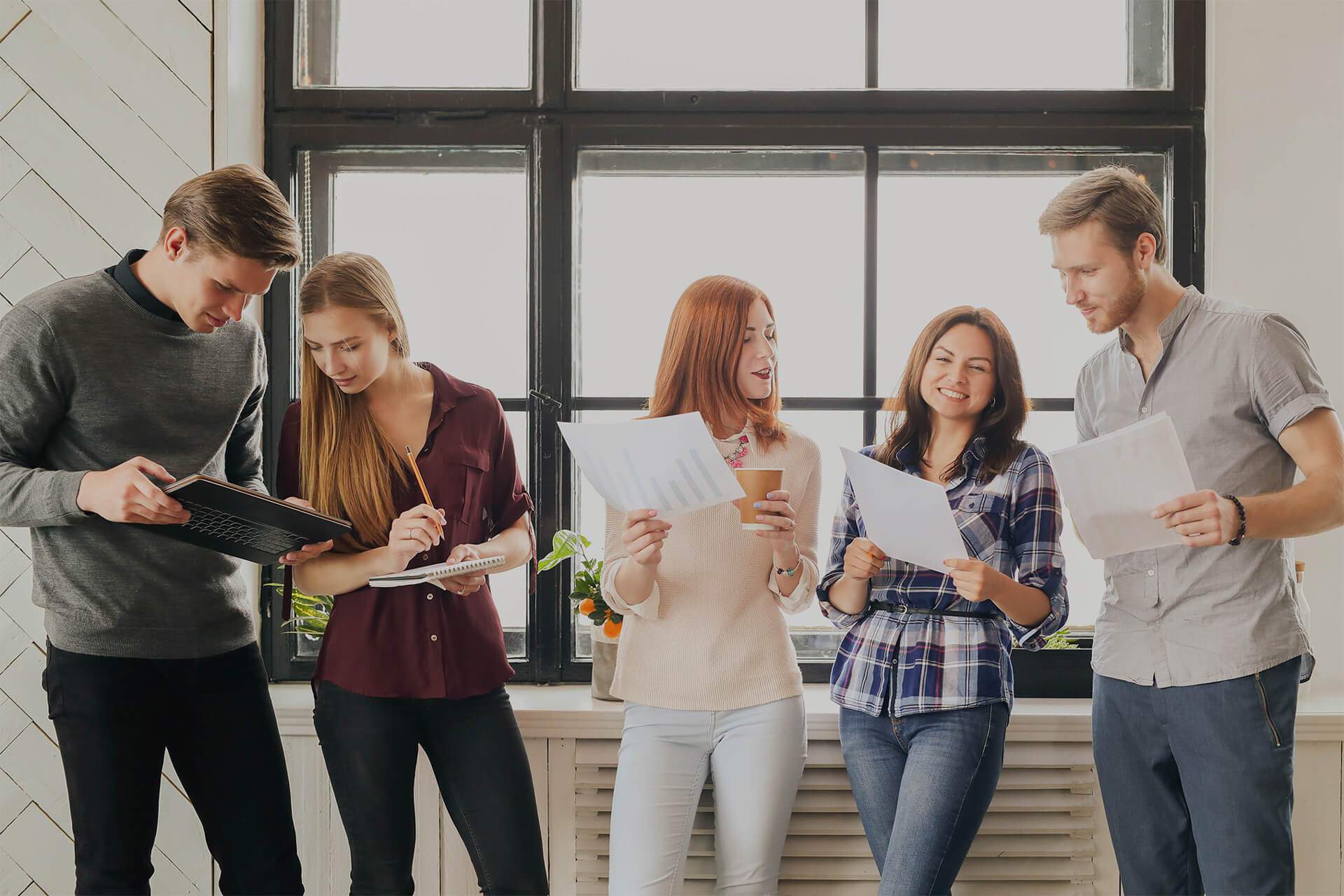 Experience in HR Tech
Altamira has been a provider of HRM software (SaaS) since 1999. Our set up and deployment process has been used successfully and fined tuned with hundreds of clients. Our sales people, consultants, software developers and help desk representatives are highly qualified and all have specific training and experience in HR processes. Last but not least this experience is embodied in our software solutions.
Simple to use
We believe that complex problems can be handled in a clean and simple way. Altamira is built around this principle ensuring that our users are up and running as quickly as possible and maximizing the adoption of our solutions in the organization. All employees will have access to the platform in self-service mode, with a reduction of the workload on HR, administration and management.
Integrated solution
Altamira HRM offers a variety of software solutions for the management of staff and candidates that allow companies to organize HR processes from the career site to staff evaluation, from document management to company training up to attendance tracking and the vacation plan. Our customers are able to attract, search, select, interview, hire, promote, train, manage and evaluate people in a single integrated environment, in which HR personnel, recruiters, managers, employees and candidates interact.
Full customization
Altamira's HRM comes ready to support your business. At the same time, the customization system allows to replicate already established processes on the platform. We have engineered our services to enable our customers to independently make any change they want: create new fields, add items to list, customize the graphic layout and much more.
Versatility
The feature set of our HRM and recruiting software adapts to the needs of both small business and large, complex multinationals. We continuously add features to our platform to ensure that our clients have all the tools they need to do their work efficiently.
Quality and reliability
In Altamira we believe that the quality of the service our clients receive is a key ingredient of our overall offering. The quality of service begins with the stability and reliability of our software solutions (with an effective uptime of 99.99%) and continues through to our consultancy and our help desk. We guarantee a 4 hour response time to our customers queries and access to a second level specialist. Our extremely high level of customer retention and satisfaction are a testament to our commitment to our top quality service.
Multilanguage
Our HR solutions are fully translated into five languages (English, Italian, French, German, Spanish) and support another fourteen. Thus, they allow all our customers to adapt their HR processes to a global workplace.