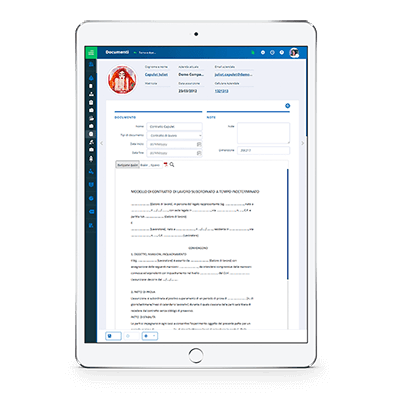 All your documents on a single platform
All staff documents can be loaded within the platform either by the HR office or by the employees themselves.
An employee form contains all kinds of records about them, for example, pay slips, contracts, certificates, photos, CV, etc.
Specifying the names and types of documents helps you keep them well organized and easy to find, while inserting an expiry date will activate a notification to ensure you never miss a contract renewal.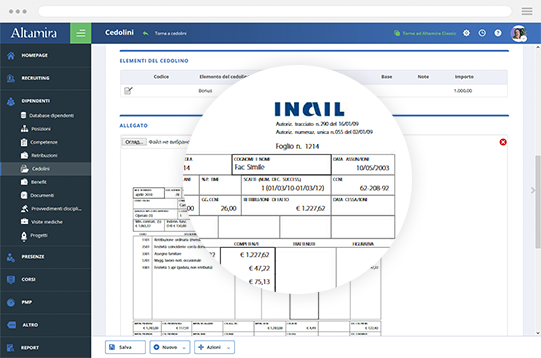 Upload documents in any format
The architecture of our document management software fully supports all common formats, such as Excel, Word, pdf, etc.
This means that you can upload all the documents that you want, regardless of the format in which they have been saved or their size.
Moreover, the documents can be previewed on the platform itself, without any need to download them. A considerable time saving!
Switch to digital document management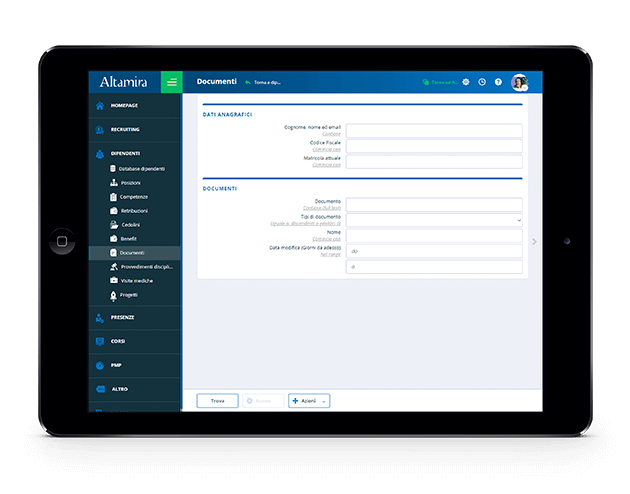 The document you need, instantly
Time is money. So don't waste it looking for the information and documents that you continually need in order to do your job.
With the platform's powerful search engine, it only takes a few seconds to find what you need. You can perform quick searches by typing the appropriate terms into the search field, always visible on your screen, or use the advanced system to apply multiple fields and locate the document you need.
On top of this, you can save all your favorite searches and activate them with just two clicks from the main menu.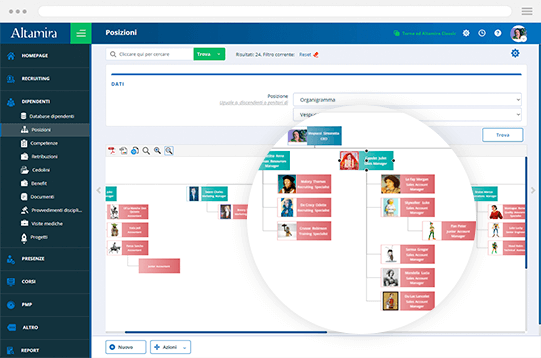 Conformity with Privacy Policy
Our advanced security and permissions system allows your company to establish different access levels to view and edit employees' documents and information.
For instance, you may decide to authorize the HR office to access all data uploaded, whilst managers may only search the material posted by their direct collaborators and each individual employee may view only their own form.

Want to know more about Altamira Employees?