Why choose Altamira Attendance
"With Altamira Attendance, we have brought the full immediacy and innovativeness of our cloud-based HR technology into a field that has traditionally been obscure for end users. The result is an attendance management software that is both easy to use for all your employees and packed full of functionality for your Human Resources department."

Marco Crespi,
CEO of Altamira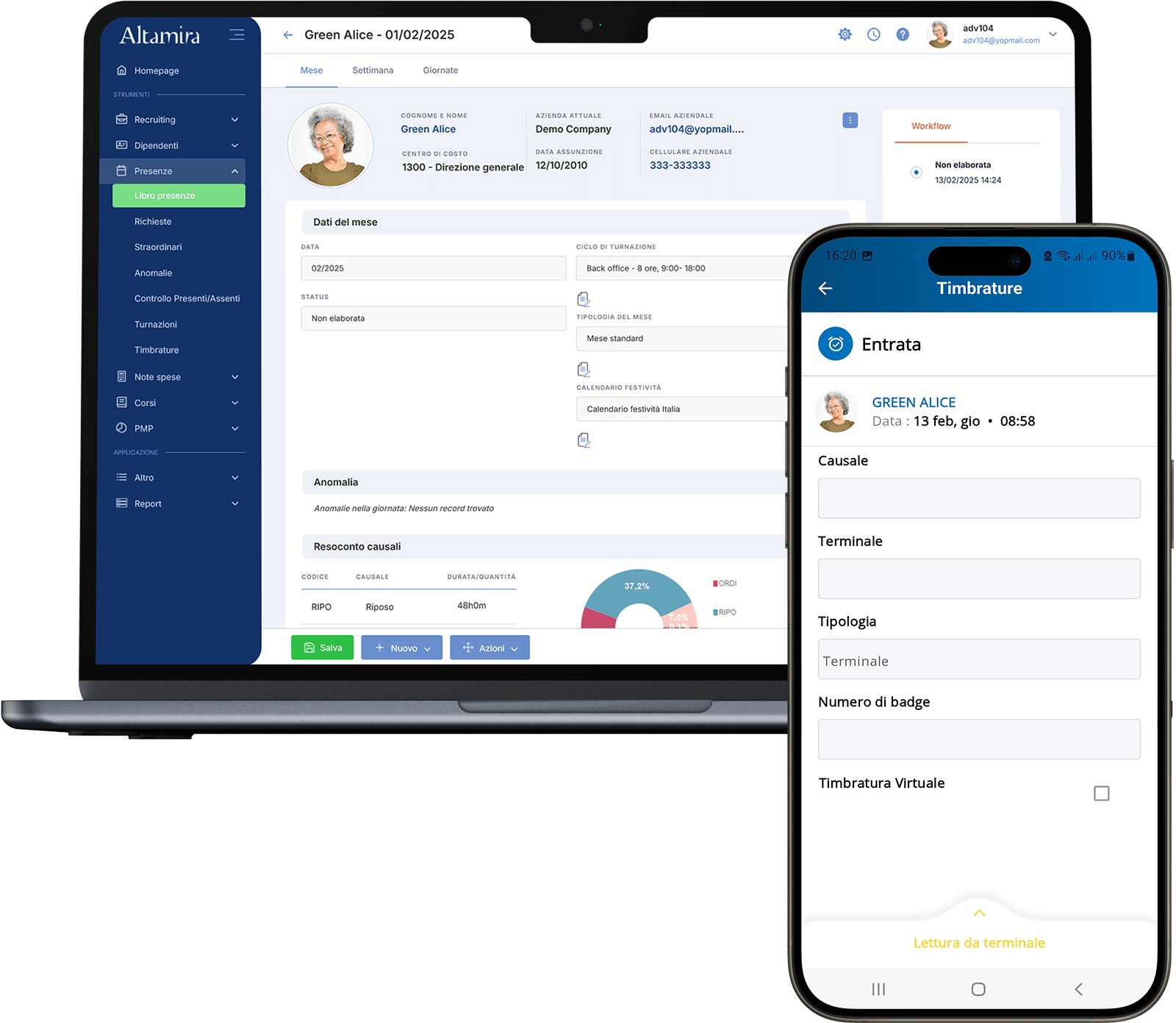 Manage shifts and schedules for staff in every detail
Our attendance management software provides you with all the functionality you need to manage and record shifts and working hours, through a clear and streamlined interface.
You can digitize your company's rules on allowances, rounding and lateness, take into account multiple locations, rest time and overtime, and provide unique time stamps for attendance, breaks and flexible working hours, etc.
Easily output monthly time cards and absenteeism reports
With our attendance management software, you can produce key documents in just a few clicks, such as each employee's monthly time card, the approved attendance book, the hours worked per cost center, etc. All the data managed by our attendance monitoring software can also be organized into useful reports. You will find some already prepared by our staff, such as the absenteeism report, while you can configure others according to your needs.
Altamira HRM Presentation
Discover the benefits of a complete HR management software suite.
Free Demo!
Advantages of our attendance
management software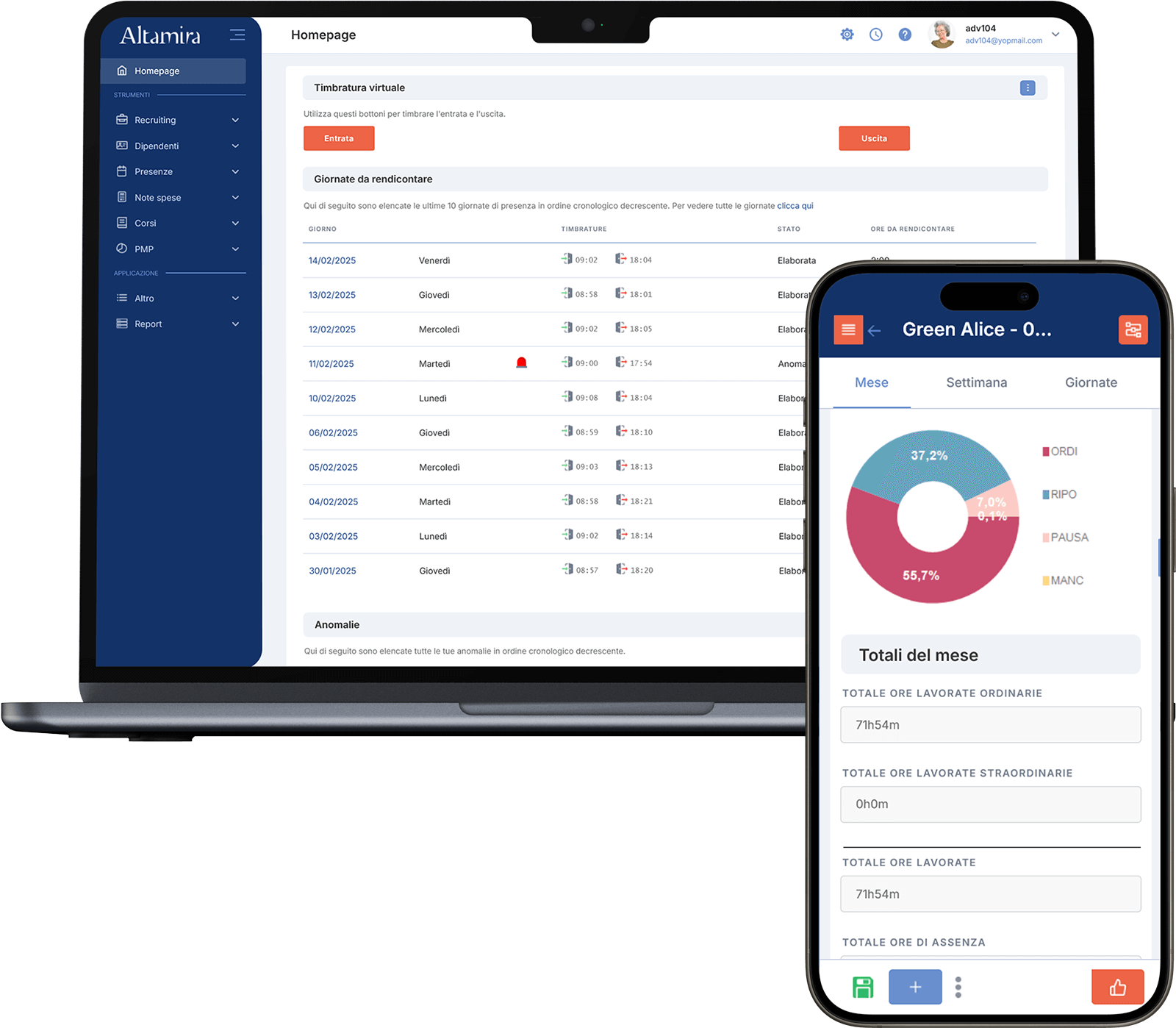 Maximum efficiency with the native Altamira app
Our attendance monitoring software includes a native Android and iOS clock-in app designed for employees. The app takes advantage of every feature offered by smartphones, such as location services, push notifications and offline operation, allowing one to clock in and out, request leave and overtime and check for anomalies in seconds. Don't have storage space to install the app? No problem: thanks to its responsive design, you can access the system via browser.
Equip yourself with reliable attendance devices
Collect employee clock ins/outs using attendance terminals at a high level of excellence. The hardware we provide offers both elegant design and industry-leading technical features, such as PoE (Power over Ethernet) power supply, wireless connection and biometric sensors.
Get informative and timely support
No more partners, resellers or outside consultants who disappear when you need them. If you choose to use our attendance management software, you can count on our direct support and a 99.9% effective uptime of the platform. We guarantee two contact persons (technical and sales) for all our clients and fast response times for any problem. We are here for you!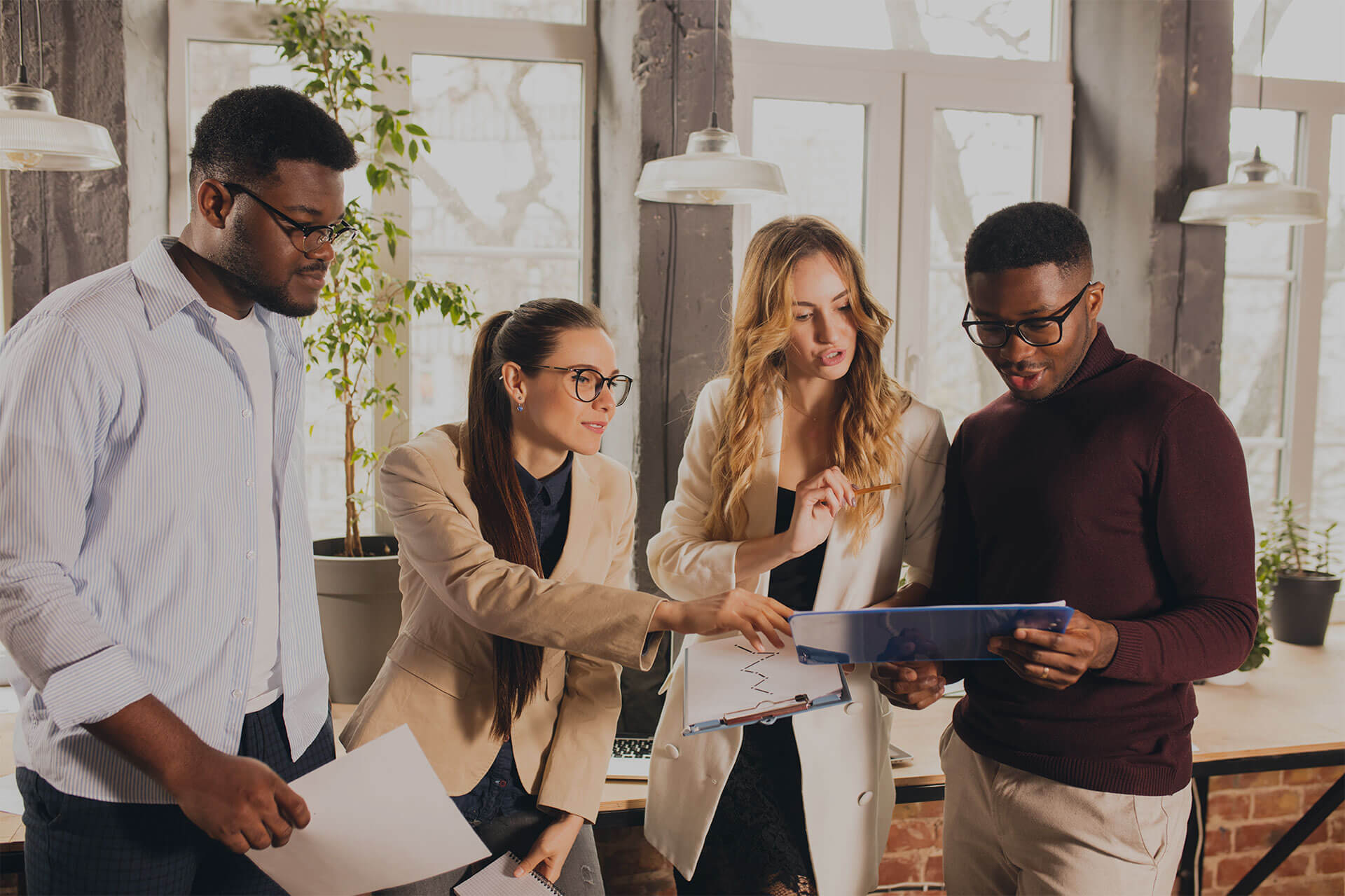 Eliminate manual counting and the risk of errors
No more Excel sheets and data entry. Our attendance software automatically collects information about clocking in/out, overtime and leave requests and performs all the operations to put together the time card. In this way, it will be easy to correct any remaining anomalies for particular days and close the month.

Manage orders
Does your company work by order? You can assign resources to individual projects and report the hours dedicated to each activity thanks to specific reports. The correct scheduling of activities will allow you to optimize resources and respect production schedules.

Add and assign overtime according to your rules
With Altamira Attendance, overtime can be planned in advance, or subject to an application and approval process. The platform is also able to assign different levels of overtime bonuses depending on the type of overtime performed. Once overtime has accrued, it is up to the management or the employee to decide whether to add overtime to the time bank, have it paid via payroll, etc.

Ready to connect to your payroll software out-of-the-box
It is essential for an attendance monitoring system to be able to export stored data quickly and accurately to the payroll software used by the company. Ours is an "open" solution, able to interface seamlessly with the widest range of available payroll systems, including all the major players on the market.

Easily resolve any anomalies
Usually the management of anomalies is entrusted to one person within the company, who has to deal with a large workload. Our attendance management system allows individual employees and their managers to identify and resolve most anomalies independently, resulting in a significant reduction in the time spent by the HR department.

Manage absences as well within one unified system
Double the effectiveness of Altamira Attendance by linking it up with Altamira Leave Management, our absence management software. Your employees will be able to send their requests for a leave of absence in just a few clicks, and their managers will be able to accept or deny the requests just as easily.

Unleash its potential with the Altamira HR suite
Attendance management is just the first step in the task of managing employees. Integrate our attendance management software with the other products from our suite and you will be able to enjoy a unified platform through which you can manage and develop every aspect of your human capital. Publish new job openings and analyze the applicants' CVs, store the documents from your employees' files and organize company-level training courses as well as performance assessments using one unified interface.

Create an integrated ecosystem thanks to the Altamira API
We believe that HR management is an integral part of a company's business, which is why we have created an open platform that is ready to integrate with the applications you're already using. Thanks to our API (Application Programming Interface), which offers both data reading and writing functionality, your coders can develop sophisticated processes of data exchange, giving you total control over the information and processes of your business. Just like the platform itself, the API is customizable according to your needs.
PRICES
Altamira Attendance
Our offer includes our renown customer service and exceptional
service level agreement of 99.99% of uptime.
Get the most out of our
attendance management software
with additional modules from the Altamira HRM Suite