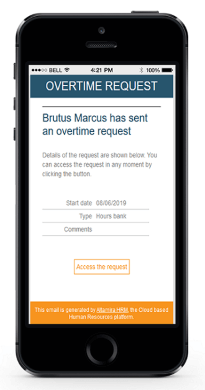 Receive automatic notifications via e-mail
Altamira Attendance offers a feature-rich system of automatic notifications that gives real-time information to employees, managers and the Human Resources department about events, requests and anomalies that involve them.
The notifications are sent via e-mail, and each contains a button through which the user can access the information directly.
The actions required can thus be completed without the need to access the platform by entering one's credentials.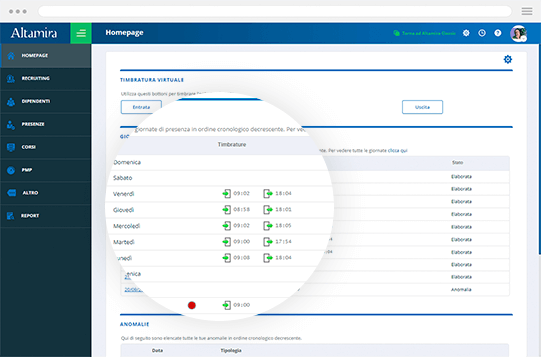 Find the information you need on your dashboard
Our attendance management software is designed for self-service usage. As a result, it allows every employee to see all the data they need in an intuitive manner.
The home page is particularly useful: on top of allowing employees to clock-in virtually with a single click, it offers all the key information for each individual user, updated in real time, including their clock-in and clock-out times, anomalies and requests for overtime.
The data can be organized into lists and tables, and can also be shown as graphs, which are able to convey the most relevant information at a single glance.
Switch over to a modern attendance management solution!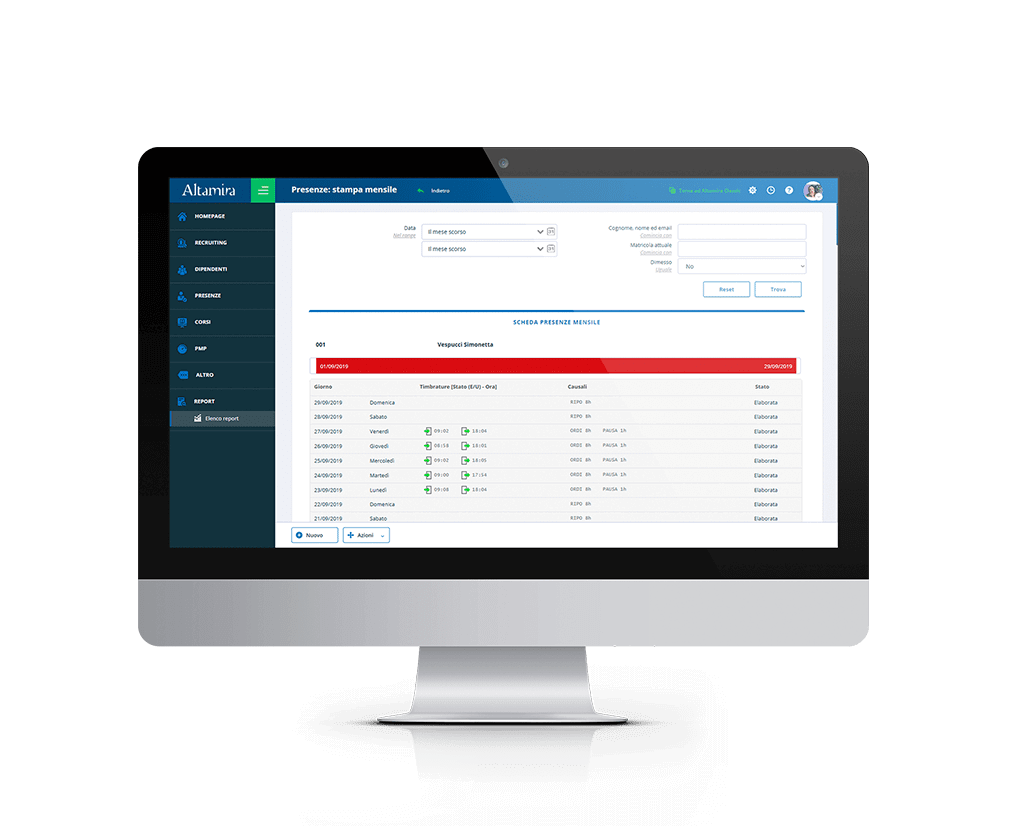 Easily generate all necessary documents
The attendance manager can produce key documents such as those detailing the number and type of hours worked, the attendance book for each employee, attendance and absence sheets, the hours worked by each cost center, etc.
They can also create a monthly report of hours worked and hours of absence categorized by the reasons given, in the formats required by the leading payroll management programs.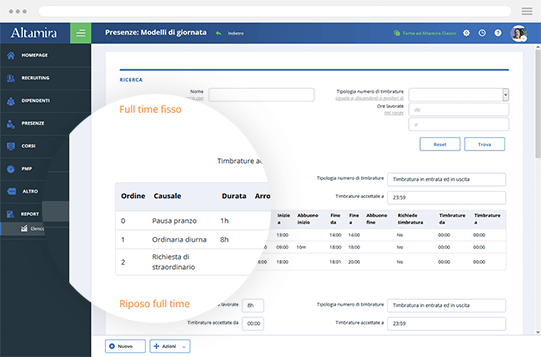 Customize your reports
Altamira Attendance provides you with a number of preconfigured reports that organize all the data stored on the platform into graphs and tables.
Thanks to our designer function, you also have the ability to customize an existing graph or create one from scratch, choosing exactly what information to visualize and how to display it.
In this way, you will have full, real-time control over your productivity levels, as well as over the amount of overtime requested and approved.

Want to know more about Altamira Attendance?