Market leaders and small enterprises rely on us!
Altamira clients include multinational enterprises, local, small & medium businesses:
Granarolo

An Italian food group that operates in the domestic market for fresh milk and organic dairy products.
Leroy Merlin

A department store specialized in DIY, building, gardening, decorating and bathroom accessories.
Maserati

Maserati is an Italian luxury vehicle manufacturer established on December 1, 1914, in Bologna.
SACE

SACE, a joint-stock company wholly owned by Cassa depositi e prestiti, offers a wide range of insurance and financial products.
Calzedonia
Calzedonia was founded in 1986 close to Verona, in Vallese di Oppeano, with the aim to create a new way of selling hosiery and beachwear for women, men and children.
Case Study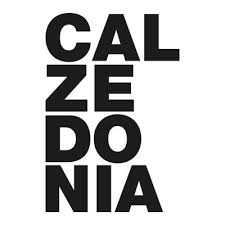 Suzuki Italia
Suzuki is a Japanese multinational corporation which specializes in manufacturing automobiles, four-wheel drive vehicles, motorcycles, etc.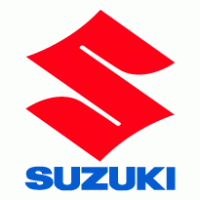 Humana

Humana operates in Italy since 1972. Produces milk formula, weaning food and nutritional supplements.
Talent's Angels

An innovative recruiting company that puts together professionals of different areas.
Human Value

Offers advice for Search & Selection, HR Consulting, HR Communication and HR Finance.
Case Study
Studio Varnier & Associati

Studio Varnier & Associati is a professional association of labour consultants, accountants and lawyers.
ATM
Founded in 1931, Azienda Trasporti Milanesi is a PLC owned by the Milan Municipality. ATM manages public transport in Milan and in 51 provincial towns, serving 2.4 million people.
Case Study

Cloetta

Cloetta, founded in 1862, is a leading confectionery company in the Nordic region, The Netherlands, and Italy.
Lefay Resort

Lefay Resort & SPA Lago di Garda, the first jewel of the "Lefay Resorts Collection", is located in Gargnano.
Synergie Italia
Born from Synergie Group, with 40 years of international experience, offers a complete array of services for the human resources management.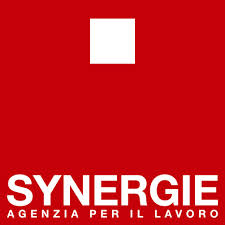 Coopselios

Type A, non-profit cooperative in the field of personal services.
Acli Varese

Association of lay Christians aiming to strengthen social bonding and promote participation and democracy.
Infocamere

Infocamere is the ideal structure for the managing information assets and chamber system services.
Blu Service

Specializing for 15 years in water distribution, Blu is the Italian market leader.
AKKA technologies

AKKA is a key partner for leading, large Italian industrial companies in the automotive, aerospace and rail sectors.
B Human

B Human srl, part of the Ambrosiana Advisory Group, is a leading Digital Transformation consultancy firm.
Cimbali
The Cimbali Group, a long-established Italian company, is market leader in the design and production of professional coffee, milk-based and soluble beverage-making machines.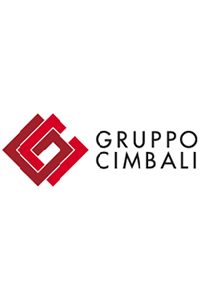 Executive Search International
Executive Search International "ESI" is a global search and recruitment company serving the hospitality industry since 1977.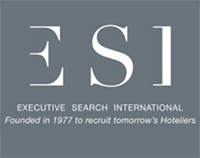 CarusiHR & Co.

CarusiHR & co. is a company specializing in HR, founded by Daniel Carusi, an occupational psychologist with years of experience in the field.
Step Sud Mare

SSM covers all sectors of industrial engineering, at international level.
Giaconia

Born in 1984, Giaconia srl is a leading large-scale distributor in western Sicily and much more.
Finsud

A dynamic and fast growing company operating in the field of real estate in general, and particularly in retail real estate.
Percassi
A solid and dynamic business society that successfully anticipates market trends with a vision that goes beyond Italian borders. Percassi's operations are focused on three main business areas: Retail, focused on Own Brands and Partnership Brands, Real Estate and Atalanta.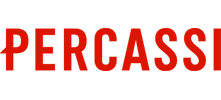 Finlinea

Finlinea developed from the long-standing experience of the Capponi Group, which has been active with diversified products on national and international markets since 1876.
MDM Group

The MDM Group is the only group in Italy that covers the entire supply chain of value added services for cosmetic and cosmetic medicine treatments.
Monsider SA

It handles recruitment and selection of qualified personnel for a number of sectors.
SOS grandine

SOS grandine deals in management of work processes related to the repair of vehicles damaged by hail.
Banca Ifis

Specialized in the industries of trade receivables, non-performing loans and tax receivables.
Trovolavoro

The integrated system of Corriere della Sera dedicated to jobs, online every day and in newsstands every Friday.
Fidia Farmaceutici
Fidia Farmaceutici S.p.A. is an Italian company operating in the pharmaceutical sector. It is an integral part of P&R Holding.

Microsoft

Microsoft Corporation is one of the most important software companies in the world and one of the largest by market capitalization.
Lamborghini

Lamborghini is an Italian multinational in the automotive industry, whose current headquarters are in Sant'Agata Bolognese.
Amplifon

Amplifon SpA is an Italian company involved with the diagnosis, application and commercialization of hearing solutions.
Hotel Principe di Savoia

Hotel Principe di Savoia is an historic hotel in Milan that overlooks the gardens of Piazza della Repubblica.
Case Study
NEC

NEC Corporation is one of the world's leading providers of Internet, broadband network and enterprise business solutions.
Gruppo L'Espresso

A media group that publishes Espresso and la Repubblica as well as numerous local newspapers and periodicals.
Illy

A multinational company specialized in the production of coffee, with headquarters and manufacturing facility in Trieste.
Italfondiario

Italfondiario is the company in Fortress Group that manages performing and non-performing loans.
Case Study
Ermenegildo Zegna
Ermenegildo Zegna is an Italian luxury fashion house, specialized in men's clothing. Founded in 1910, it is now managed by the fourth generation of the Zegna family.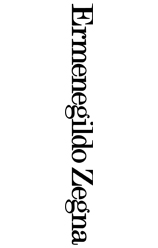 SCAI

Gruppo SCAI is a leading systems integrator that operates throughout Italy with 40 years of experience.
Keystone

An executive search company, a strong and reliable partner for clients and candidates.
Case Study
Comune di Besozzo
Besozzo is a town and municipality located in the province of Varese, in the Lombardy region of northern Italy. The village is situated in the region of the lakes.

SIC Ticino

SIC Ticino is the Association of the Swiss business and administration professional sector in Tessin.
Konnexio

Born in Cagliari, is one of the main players in customer base, sales and value-added services management.
Talent Tree Consulting

Specialized in recruitment and selection, is a licensed firm capable of supporting both companies and candidates.
Hotel Panorama

Refined 4 star hotel located against the backdrop of the Amalfi Coast, along the Maiori promenade.
La Villa Del Re

La Villa del Re is a new 5-star hotel opened in 2014 in the south coast of Sardinia with the ultimate in style and comfort.
Business Performance Institute

Business Performance Institute is a young and rapidly growing learning consulting company.
ADR Aeroporti di Roma

Aeroporti di Roma (ADR) is the company that manages the roman airports of Fiumicino and Ciampino.
OBI Italia

BI is the leading DIY retailer in Europe. OBI Italia has 52 stores.
Socialsurf

Socialsurf is a synonymous of reliability and success in recruiting. It offers a long-lasting experience in talent scouting.
Devup

An HR consulting company based in Bologna, focused on development and upgrading of companies and persons.
DBAppareal Italia
DBApparel, also known as DBA, is a group of companies who manufacture well-known brands of clothing (lingerie).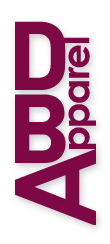 Nayak Aircraft Services Italy
Europe's largest provider of airline independent maintenance, with collaborations with nearly all the great airlines.
Lombardia informatica

Acts as a link between the demand of the PA, the market supply of ICT and the citizens and companies who use the services.
Air Dolomiti

Air Dolomiti is an Italian airline that is part of the Lufthansa Group.
Candy Group

Designs and manufactures innovative appliances to meet market demand, increase energy efficiency, improve the quality of life.
Guzzini

Fratelli Guzzini S.p.A. produces unique design objects and accessories for the kitchen and home.
Ghial

Ghial produces aluminium castings for third parties, using the processes of casting and gravity casting.
Telefono azzurro
A non-profit organization born in 1987 to defend children's rights. It has contributed to the international debate concerning the rights of the child promoting and sharing knowledge concerning the Convention on the Rights of the Child.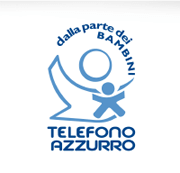 Saati

Diversified group of companies, active in composite fabrics and materials, technical fabrics and screen printing systems.
Studio Base

Founded in 1983, Studio Base mostly deals with the search for and selection of executives and cadres.
Cellular Italia

Born in 1990, Cellular Italia S.p.A. is a leading company in the production of accessories for mobile phones.
Lovati & Associati

Lovati & Associati is a team of professional headhunters with a rich academic and professional background.
Kalpa

An italian consultancy company focused on the design and development of embedded software, firmware and high-tech systems.
Live HR

A recruiting and selection company that works in Veneto and Tuscany.
Insiel

Insiel designs, realizes and manages IT services used by public employees and citizens.
Fondazione Bruno Kessler

Created on 1 March 2007, FBK inherits the activities of the Istituto Trentino di Cultura, which was based on the ideas of Bruno Kessler.
Saras
Saras is a leader operator in the refining sector in Europe. The italian headquarters are in Milan.

Eurotriade
EuroTriade offers executive search and HR solutions in Paris, France, Germany and all around Europe, as well as international talent search.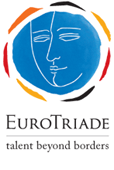 Sintex

Sintex was founded in 1974 to provide a variety of services to industrial and commercial firms.
Gruppo Modulo

A consulting company formed in the 1990s with the aim of enhancing development and reorganization projects.
Unitec
Unitec designs and delivers highly advanced complete lines and individual technologies, entirely from its factories in Italy.
Zenit Group

Experts in development, commercialization, management, security and training.
Faggio Social Cooperative

Il Faggio Social Cooperative directly manages R.S.A., Protected Residences (R.P.) and an Alzheimer's Day Centre.
Italconsult

ITALCONSULT is an Italian engineering consulting company established in Rome in 1957.
Fondazione CRUI

Provides services and consultation to the main institutional interlocutors to transfer the academic innovation.
MCS Management Consulting & Selection

A team of consultants specialized in Head Hunting, Training & Development e Management Consulting.
Jungheinrich Italia

One of the leading companies in the material handling equipment, warehousing and material flow engineering sectors.
Aeffe

Aeffe Group operates worldwide in the fashion and luxury goods sector.
Formatica

Formatica is a leading company for the distribution of services related to training and IT certification.
IBSA

IBSA Institut Biochimique SA is a privately owned, pharmaceutical company founded in 1945 by a group of Swiss biologists.
Gruppo Euris

A team of professionals dedicated to developing software applications and providing IT services.
Info Solution

Info Solution S.p.A. specializes in consulting services for production of highly technological projects.
BDO Italia

Provides integrated professional services of audit, advisory, outsourcing and tax upholding the highest standards.
Schaeffler Italia

Commercializes in the italian market INA, FAG and LuK products for industrial and automotive uses.
Altergon Italia
Altergon Italia core business is represented by modern plants producing medicated plasters.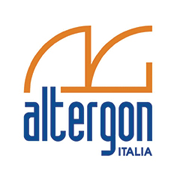 Piaggio
Piaggio Group is the largest European manufacturer of two-wheel motor vehicles and one of the world leaders in its sector. Piaggio is a major international player in commercial vehicles.
Case Study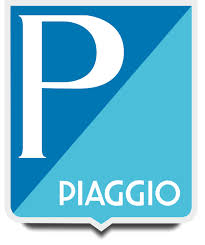 AgustaWestland

Agusta Westland SpA is an Italian-British multinational company that designs, develops and manufactures helicopters.
Barclays

Barclays Bank plc is a British multinational bank. It is present in more than fifty countries with 118,000 employees.
Lovable

Leader of underwear for women and men, with its brands Lo 'and Fila.
Red Bull

Red Bull is an energy drink, designed for a specific use in times of stress and fatigue.
Heinz

The HJ Heinz Company, founded in Pittsburgh in 1869, is world leader in several markets in the food industry.
Generali

Assicurazioni Generali is an Italian multinational company that operates in the insurance industry.
Aeroporto di Napoli

The international airport of Naples is the second airport in southern Italy by number of passengers and by size.
KPMG

KPMG is a global network of professional services firms, active in 155 countries worldwide, with 155 000 people.
Inaz

Inaz is an Italian company specializing in software and solutions to administer, manage and organize human resources.
Linea Compass

Linea Compass offers loans, credit cards, personal loans, employee loans and online loans.
Manpower

Multinational world leader in innovative workforce, provides solutions for management of human resource management.
Pirelli Re

Pirelli Real Estate SpA, listed on the Milan Stock Exchange since 2002, is a real estate services management company.
Hilti

Hilti Corporation develops and manufactures products for construction companies, primarily for professional users.
Rcs Mediagroup

RCS Media Group is one of the leading Italian media groups, operating at a national and international level.
Sangemini

Gruppo Sangemini is a major player of the Italian beverage industry that sells, among other things, the eponymous water.
Intesa Sanpaolo

Intesa Sanpaolo is an Italian banking group. It is the 6th Italian company with a turnover of 45.9 billion Euros.
Santander

It is a Spanish banking group that employs over 200,000 people, has over 100 million customers and 2.3 million shareholders.
Swatch

The Swatch Group is in the watchmaking industry, owner of some of the most famous brands of watches in the world.
Gruppo 24Ore
Gruppo 24 ORE is the leading Italian media group that specializes in economic and financial information.
Yamamay

Yamamay is a lingerie company founded in 2001 in Gallarate It is the brand name of the Inticom S.p.A. group.
GFK Eurisko

GfK Eurisko is the most important institution in market research in consumer-citizen-user operating in Italy.
Cattolica Assicurazioni

A company that operates in the insurance industry. It is the only Italian insurance company organized as a cooperative.
Condé Nast

Condé Nast is a mass media company that attracts more than 164 million consumers across its 20 print and digital media brands.
Ferrovienord

It is the company of the Gruppo FNM that manages the railways' network infrastructure.
Camicissima

CAMICISSIMA is the brand born from the experience in shirts of Fenicia S.p.A., trading since 1931.
Grunenthal

An independent pharmaceutical company which has always focused its energies on innovative research.