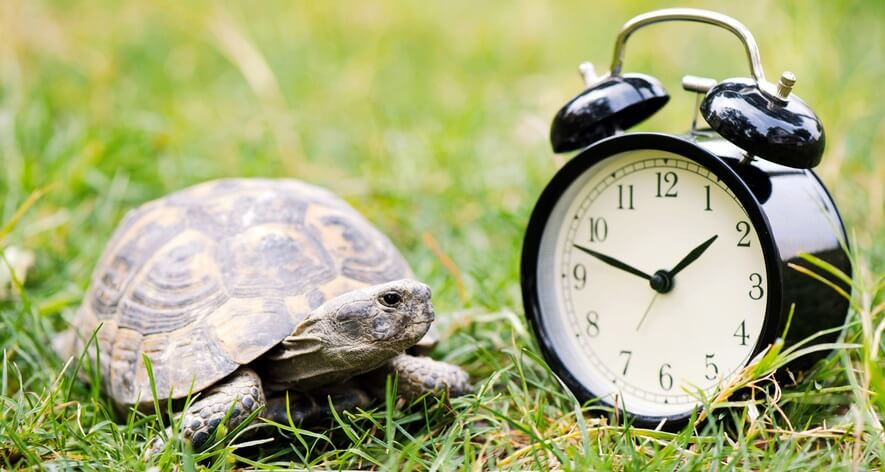 En un artículo publicado en su página web, el personal de Glassdoor comparó el time to hire (tiempo medio de contratación) de 25 países para intentar entender qué factores influyen en la velocidad con la que se contrata a un empleado.
El resultado fue que los países con una burocracia más ligera y en los que existe mayor flexibilidad en las contrataciones y en los despidos tienden a tener un time to hire inferior, así como que el exceso de burocracia supone una traba para el proceso de búsqueda y selección, dato confirmado por el hecho de que en el sector público el plazo para la contratación es, de media, más largo que en el sector privado.
Pero el tiempo medio de contratación varía, evidentemente, dependiendo de otros factores. Por ejemplo, el sector en el que se trabaja, la figura profesional que se busca, el grado de experiencia que interesa, etc.
Y, sobre todo, varía según la eficacia de la estrategia y de los procesos de búsqueda y selección de la empresa.
Cómo optimizar el tiempo medio de contratación
¿Por qué es importante controlar y optimizar el time to hire?
Principalmente, por una cuestión de costes. Cuanto más dura el proceso de búsqueda y selección, mayores son los gastos que la empresa tiene que cubrir y por más tiempo podría quedar al descubierto una posición importante.
No obstante, un proceso de selección demasiado rápido tampoco es aconsejable. Contratar al empleado incorrecto por una prisa excesiva supone en general unos costes ingentes, sobre todo en posiciones senior y ejecutivas.
Para optimizar el time to hire de la empresa, en primer lugar, hay que ser capaces de mantener el historial de todas las actividades que se lleven a cabo, una operación que realizan automáticamente los software para el reclutamiento.
De esta manera se puede analizar periódicamente el recorrido de selección para detectar posibles errores que lo estén obstaculizando.
En marketing, una disciplina a la que el reclutamiento se acerca cada vez más, se hablaría de embudo o funnel. Un embudo en el que entra un gran número de CVs y del que solo debe salir un nuevo empleado.
Analicémoslo fase por fase.
Sourcing
¿Cuántos currículums recibes, de media, para una nueva posición? ¿Cuántos de ellos responden correctamente a tus necesidades? ¿Cuánto tiempo pasa normalmente entre la apertura de una nueva posición y la recepción del CV adecuado?
Si las respuestas a estas y a otras preguntas similares no son satisfactorias, deberías mejorar la capacidad de atraer candidatos de valor, cuidando el employer branding y aprovechando todos los canales a disposición (portales de empleo, bolsas de trabajo gratuitas y de pago, jornadas de empleo, redes sociales, bolsas de trabajo del sector, recomendaciones internas, etc.).
Los mejores software para el reclutamiento permiten ahorrar muchísimo tiempo en esta fase, ya que permiten publicar los anuncios a la vez en las mejores webs de búsqueda de empleo y te proporcionan un portal del candidato gráficamente atractivo.
Screening
¿Cuánto tiempo tardas en la primera lectura de los currículums y en identificar los perfiles a los que entrevistar? Esta fase es seguramente la que más cuesta, sobre todo si no se usa la ayuda de un software de reclutamiento para la primera criba y si se implica también a los responsables de departamento en la valoración de los CVs.
Si se realiza de manera demasiado lenta, podría ser necesario revisar los procesos y asignar mayores recursos, tanto humanos como tecnológicos.
Entrevistas
¿Cuánto tiempo pasa desde la primera hasta la última entrevista? ¿Cuántas entrevistas tiene que pasar un candidato antes de llegar a la fase de oferta? ¿Hay suficientes salas disponibles para las entrevistas? ¿Cuentas con una herramienta que te permita planificarlas?
Si no se organiza correctamente, esta fase del proceso de selección también puede ralentizarse durante varias semanas.
Para optimizar los plazos y reducir el time to hire, muchas empresas recurren a una primera entrevista telefónica o por videollamada, sobre todo con los candidatos que, de otra manera, deberían desplazarse desde lejos.
En las fases finales, una gran traba puede ser la de un responsable de contratación demasiado ocupado, con poco tiempo para las entrevistas. Asegúrate de que entienda la importancia de este proceso, también desde el punto de vista económico.
Oferta
Muchos procesos de selección extenuantes se quedan en nada a un paso de la meta, en la fase de oferta. Esto se debe, la mayoría de las veces, a un error de comunicación o a una falta de transparencia sobre las tareas, el tipo de contrato y retribución ofrecidos durante las fases anteriores de la entrevista. Es fundamental pues tener las ideas claras desde el principio en lo relativo a todos estos puntos.
Mucho más que time to hire
El tiempo medio de contratación es un índice fundamental para cualquier reclutador, pero no es el único que debe tenerse en cuenta. Otros índices muy útiles son el número de visitas al portal de empleo, el número de CVs recibidos para una contratación y su origen, el número de entrevistas por contratación, etc.
Controlando constantemente estos y otros KPI dispondrás de la información necesaria para mejorar de manera científica la actividad de reclutamiento, disminuyendo los plazos y los costes y aumentando la calidad de las contrataciones.
Puedes profundizar en el tema leyendo nuestro artículo sobre los 5 índices que los reclutadores consideran muy útiles en el desarrollo de su trabajo.
Copyright: ©ilkercelik/Fotolia.